Only 2 hours from Singapore and less than 4 hours flight from Hong Kong, Phuket is one of the best weekend getaway destinations if you are looking for an instant change of mood from being in an urban city to a tropical paradise.
Day 1 – Phuket Old Town
It takes only 45 mins from Phuket International Airport to Phuket town by taxi, if you have caught a morning flight to phuket, you still have plenty of time to explore this old town with full of cultural heritage.
Start your journey with a sumptuous lunch at Blue Elephant Restaurant at Phuket Town where you can expect a Royal Thai dining experience. If you are a cooking lover, do book their cooking class to learn some authentic Thai recipes and cooking skills. There are 2 timeslots a day for their cooking class, 9am and 1:30pm, the morning session includes a tour to the local market where the instructor will introduce various local food ingredients to you. Both sessions ends with a meal done by your hard work.

Explore the historical streets in Phuket old town and take as many Instagram-able pictures of the colourful Sino-Portuguese architectures as you can when the sun is still on. There are some shopping malls and bazaars nearby for clothing, accessories and handcrafted gifts which are perfect for souvenirs.

Everyone knows night markets are where you should go for local food and 'treasure' hunt in Thailand. There are a few night markets in phuket town you can choose from – Chillva Market Phuket, Phuket Walking Street and Phuket Weekend Market.

Chillva Market Phuket is a cool, trendy night market. Part of the stores are open every day from 16:00, but the best time to visit is on Thursday, Friday or Saturday, when the flea market comes to town, filling up the 6,400 sqm marketplace with tents and stalls.
Phuket Walking Street is the most popular attraction in Phuket Town. Food stalls and booths selling creative handcrafted gifts are located at both sides of the road. The Sino-Portuguese houses along Thalang road are lit with ever-changing colours at night, turning this quiet historical zone into a local fair every Sunday.
Phuket Weekend Market is being described as a smaller version of Chatuchak Market in Bangkok, but it is actually impressive large in Phuket. The market is held every Saturdays and Sundays on the outskirts of Phuket Town, offering all kinds of local delicacies, first-hand and second-goods.

Day 2 – Secret beaches and Patong
A visit to the beach is something on everyone's itinerary to Phuket. Famous beaches like Patong Beach and Kata Beach are more convenient with restaurants, shops and bars surrounded, but at the same time more crowded with huge no. of tourists. If you prefer a quiet moment on a smaller but neat beach, secret beaches like Nai Thon Beach and Nui Beach may be a better choice for you.
Nai Thon Beach, where the scenery is a mix of grassy jungle and white sand. The drive takes you through a little village, into lush greenery, and then to the coastline. Nai Thon Beach peaceful and relaxing beach with only a few seafood restaurants, small hotels and guesthouses nearby.
Closer to the city center is Nui Beach, a meticulously maintained area by the Water Beach Club, which means it's super clean and offers a variety of water and land activities like snorkeling and massage all in the little cove.

After hitting the beach until sunset, Patong is the perfect place where everyone can enjoy the holiday in their way.

The biggest shopping mall in Phuket, Jungceylon Shopping Complex, you can find some most visited shops like Robinsons, Big C and many brands here. But this famous mall is not just about shopping, There are cinema, bowling center, game arcades, museum, laser gun simulator and a 4D ride, such a wide range of entertainment to experience.
If you are not interested in shopping or entertainment experiences, there are food bazaar, cafes, spa and even a water show at their signature water fountain square every evening, making sure everyone enjoys their time spent here.
Getting down to the main street in Patong, Thaveewong Road is where most of the seafood restaurants gathered. The famous restaurants in Phuket gathered here, such as No.6 restaurant, Baan Rim Pa, Patong seafood restaurant, to name a few.
The night is never long enough in Patong, just a few steps away from Thaveewong Road, here comes the Bangla Road, the notorious heart of all Phuket Nightlife.
There are a vast amount of beer bars along the street, you can find beer bars, live music bars, rooftop bars, night clubs and, of course, those famous go-go bars!

Day 3 – Last minute sun and the beach
If you want to stay a little bit longer in this tropical paradise dream before leaving Phuket, Nai Yang Beach is a perfect choice.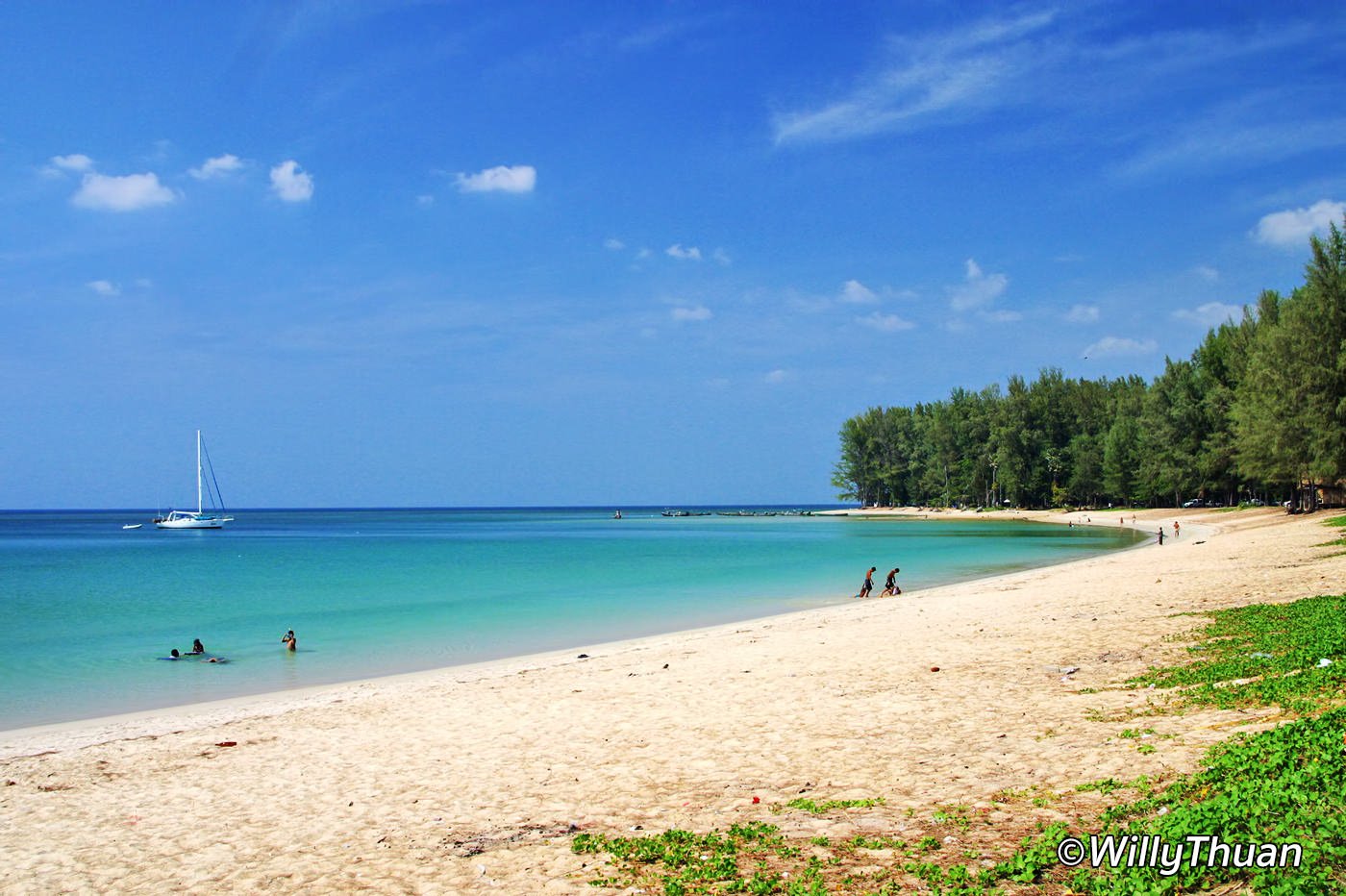 Nai Yang Beach is just a 5-minute drive from the airport and it offers long stretches of sand with little development.
There are some open-sided pavilions, beach huts and restaurants along the beachside, you can definitely enjoy some quality time by the beach without getting wet before boarding!